Corrie Jones Joins The Empire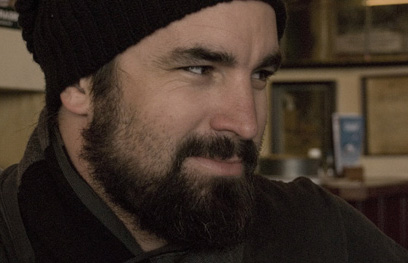 The Penguin Empire has added Corrie Jones to their roster of directors. Jones is well known in Perth as the director behind such memorable campaigns as 'The Deal' for HBF, 'Growing Up' for CSBP and the highly awarded 'Enjoy The Ride' TVC for the Office of Road Safety.
Just some of the recognition Enjoy The Ride has enjoyed includes being selected by AdNews
as "Ad of the Year", winning "Best TV Ad" at the 2011 Campaign Brief Awards (WA) and picking up "Best In Show" at the most recent PADC Awards. Enjoy The Ride has also won at the AWARD Awards and was a finalist at One Show.
Jones has found equal acclaim in the narrative drama world. His last short film Water picked up an impressive list of international awards, including an AFI Award for Outstanding Achievement in Short Film Screen Craft. In May last year Jones relocated to Melbourne and signed with production company GoodOil. He returns frequently to Perth and is currently working on a Western Power job.