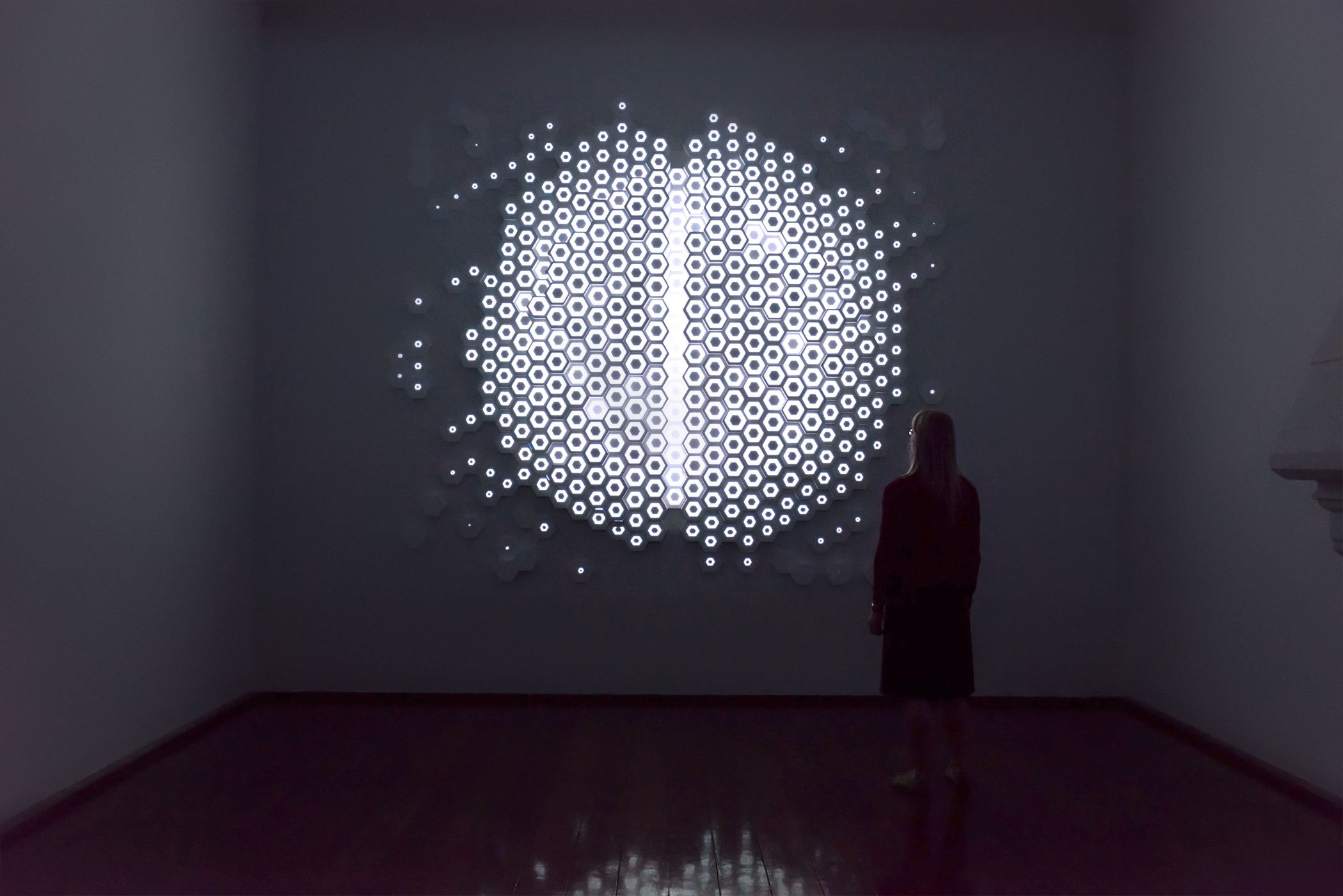 Sam Price's Hive Mind
Light Geist, Fremantle Art Centre's most recent exhibition showcased works using video projection, light displays and projection which explores the potential interplay between surface and projected image.
Three leading Australian artists were commissioned to create installations for Light Giest, including Penguin's Sam Price who used projections of light to map the impulses of the mind onto a geometric structure that resembles the human brain.
Price had his own brain scanned to provide him with neurological data that drove the rhythm of the piece – not only the motion of the light but also the music that accompanied the installation – also created by the multi-talented Price.
Light Geist runs from 19th Nov 2016 until 22nd January 2017 but you can also watch a recording of Hive Mind on Sam's reel.